EverCheck Credentialing: Building a Solution With Perspective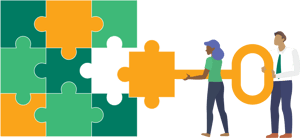 We've always been big believers in making healthcare work better - so much so, that we made it our mission statement. While other software companies were investing in patient-focused technologies like EMRs, the people who work behind the scenes in healthcare work were still running on legacy technologies or worse - nothing at all. Manual processes were notoriously eating up time and resources and contributed to the vast administrative waste healthcare organizations deal with.
We've been offering automated primary source verification services to healthcare employers since 2005 with a special emphasis on making the user experience truly delightful. In 2016, we had a wild notion - what if credentialing and privileging could work better? Slow turn around times, vast amounts of paper processing, lack of visibility for providers trying to get to work… all things that made us believe that the industry was ripe for disruption. The only problem? We only had an idea of how to make it better, but we certainly weren't experts. So, we hired one.
Courtney Smith had worked as a Medical Staff Professional in Florida for 8 years prior to joining the EverCheck team as our Product Owner for the future of our Credentialing solution. She experienced first-hand for nearly a decade what the inefficiencies in her role were and had some really great ideas about how they could be made better.
When she came on board, Brian Solano, EverCheck's Founder & CEO, tasked her to build a solution focused on 3 key elements:
Focus on making this a truly delightful experience for providers and MSPs alike.
We're good at automation - apply it wherever we can to reduce the workload for everyone involved.
Build in elements that allow for collaboration and transparency.


Four years later, EverCheck's vision is being brought to life. Today, EverCheck Credentialing provides a fully streamlined application process for initial and reappointments. Combined with the power of EverCheck Wallet, the digital credentials keychain for healthcare providers, this new solution is already delivering a better experience for its initial users, and there's still so much more to come.
We sat down with Courtney to profile the person who has undoubtedly had a profound impact on this solution - from her experiences as an MSP to the highs and lows of building something from the ground up, let's take a look at Courtney's journey.
Q

|

Let's start from the beginning. How did you get into the healthcare industry?
A | I actually got to the final stages of nursing school and decided it wasn't for me. I still loved healthcare, though, but I had the urge to be on the business side of it instead. So I switched my major to Health Administration. I ended up working as a Medical Staff Professional for a network of facilities here in Florida and I loved working with providers. I'd do what I could to make their lives as simple as possible because they're the ones taking care of us when we need it.
Q

|

What were some of the most challenging aspects of being an MSP? The most rewarding?
A | The most challenging aspect of being an MSP was onboarding physicians. As we know, gathering the documents needed for credentialing can be taxing, you move at the speed of the provider, and let's be honest - some are more organized than others. MSPs try to make a seamless process for providers, but we do need a lot of documentation. Between hospital credentialing and payer enrollment, we have to provide the facilities and insurance carriers with supporting documentation. All carriers have their own requirements & standards just like the hospitals. The hospitals follow a lot of the same standards, but the supporting criteria may vary.
The best part is the approval letters. Knowing that patient safety is at the forefront, the provider can begin seeing patients and execute their plan of care. I always would try to decrease the number of days from start to finish on a provider's application. Each time I would try to get a provider's file approved in the best turnaround time possible. From a payer enrollment side, the most rewarding is seeing the approval letter and starting sending claims to the insurance companies for payment.


Q

|

It's clear you were good at your job as an MSP and enjoyed the work. So, what made you take the leap of faith to leave that job and come work with EverCheck?
A | It was probably one of the hardest decisions I've had to make. I left my job as Director of Medical Staff Services because I wanted to make a difference. I've experienced the pain points of credentialing, and my friends and colleagues were having the exact same pains. I didn't necessarily go looking for this opportunity; it came to me. But I recognized that this was the chance I needed to make a difference. In taking this new role, I knew my priorities would be to truly help MSPs and providers and it was an opportunity I just couldn't pass up.
Q

|

What were some of the highs from building a new solution from the ground up? The lows?
A | The best part is that you recognize that you have the ability to shake up the market. There's so much opportunity to do things better, and that really excites me. The thought of building the solution that makes people's jobs easier drives me to find creative solutions. And with the help of a really great team, we've put out something I'm really proud of. I'm excited about what's to come.
The most challenging part is the time it takes. You start off with so much steam and so many ideas, and that's great and important to really disrupt the industry. But credentialing is a robust process and you simply have to make sure you cover all aspects and features needed. That takes time, so seeing this finally come to fruition this year has been exceptionally gratifying.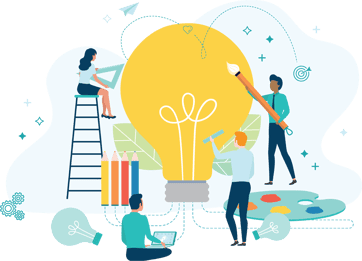 "There's so much opportunity to do things better, and that really excites me. The thought of building the solution that makes people's jobs easier drives me to find creative solutions."
Q

|

You mentioned some of the more challenging aspects of the Credentialing process from the MSP perspective. What are some of the pain points that you aim to solve with EverCheck Credentialing?
A | There's so much! One thing is having the providers maintain a digital portfolio. They fill out only one application and it's simple - EverCheck Wallet literally walks them through it step by step. And of course, there are those providers that don't take to technology too quickly so we built in delegate access, too. It's really a multi-generational tool.
I also wanted to provide as much automation for medical licensure and board certifications as possible - but with total accuracy. EverCheck already had a foundation of daily primary source verification, so it was simple to plug that in and apply it to the credentialing process, too. That's something I'd never seen before.
And ultimately, just making the process quicker. We need providers in hospitals administering safe, quality care to patients in a shorter amount of time. EverCheck Credentialing does that.
Q

|

What makes this version of Credentialing software so much better or different than others that are currently on the market?
A | A lot of the solutions around today are a little Frankenstein'd. Companies buy up other companies that fill a specific gap they have, but nothing feels cohesive and it can really disrupt the user experience. EverCheck Credentialing has been built from the ground up. We use a proprietary design framework to make sure that all elements of the platform feel familiar and intuitive. It's been built with form and function in the thinking because we believe it really takes both to create delightful experiences for our clients.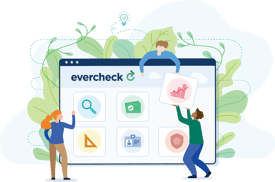 Otherwise, EverCheck Wallet is also something to be very excited about. Traditionally, there's so much back and forth between providers and credentialing staff for the application process. Providers love Wallet because it's a simple tool to use. They complete their profile with all of the credentials they've worked so hard for and then update them when necessary. If they need to share them with a facility, it's just a few clicks and done. Giving providers that much power over the success of their application reduces a huge amount of work for the MSPs over the long run.


Q

|

If you could say one thing to other MSPs who choose to implement the EverCheck Credentialing solution, what would it be?
A | I would say, I feel your pain and we're in this together. Our goal is to make your job easier, not harder. Welcome to greener pastures! But of course, our work is never done, it's only due. So I'd also say - our success is measured through your success.
"Let's do this together. With your feedback, we can drive industry change
and move credentialing into the 21st century."

To see a demo of the EverCheck Credentialing solution, click here.